Women's Satin Cone Heel Closed Toe Pumps With Buckle
#5346
Product Reviews
Write a review
Linda
2019-08-22 19:16:50
These are prefect. Great quality. I'm wearing them every now and then to make sure they're comfortable for my wedding day and they're super comfortable already. Can't wait for the big day!
JACKIEMAKIN
2019-08-07 01:40:53
Brilliant service.. Item delivered within about 4 working days. Shoes are exactly as described, quite high so will have to be careful on my wedding day!! But sturdy and comfortable and great value x
Dauphin
2019-07-20 02:46:04
These shoes are perfect!
Received quickly, very soft and easy to attach!
Very comfortable inside, no need to add gel sole to hold them all day.
The ordered size fits me like a glove, and the ivory color is that of my wedding dress.
Nothing to say, I highly recommend!

Samantha
2019-06-24 12:15:51
I wanted a comfortable shoe that would look classy but I'd be able to wear all day and these looked ideal. I'm usually a size 4.5 in heels which is awkward but I measured my feet using their guide and the size 4 fits fine. Little bit snug but nothing that can't be stretched out and it's due to my in between sizes. The shoes are incredibly comfortable and look beautiful on, easy to do up and feel very secure.

Marie
2018-03-20 13:37:41
These shoes are beautiful and super comfortable. My foot is wide and a bad thing to wear usually, so I ordered without much conviction but I am delighted! I have already worn them several days at home to make them at my feet, put on the dance class ... all that in anticipation of our wedding, and whatever I do they are always so comfortable.
At the wedding shop they offered me the same for exactly 100 euros more ...
Awalsh11
2016-11-16 11:16:05
Beautiful shoe. Well made and the perfect ivory colour. Very comfortable to wear, no pinching or squeezing.
I would definitely recommend them.
amo88246
2016-09-19 00:40:14
My daughter loved these as her wedding shoes.
Very happy
I purchased these for my wedding and not only are they great value for money they fit like a glove and are extremely comfy. Highly recommended.
The dress in the pics is also from JJsHouse!

marie.justo
2015-07-25 00:31:29
Perfect. They are beautiful and very comfortable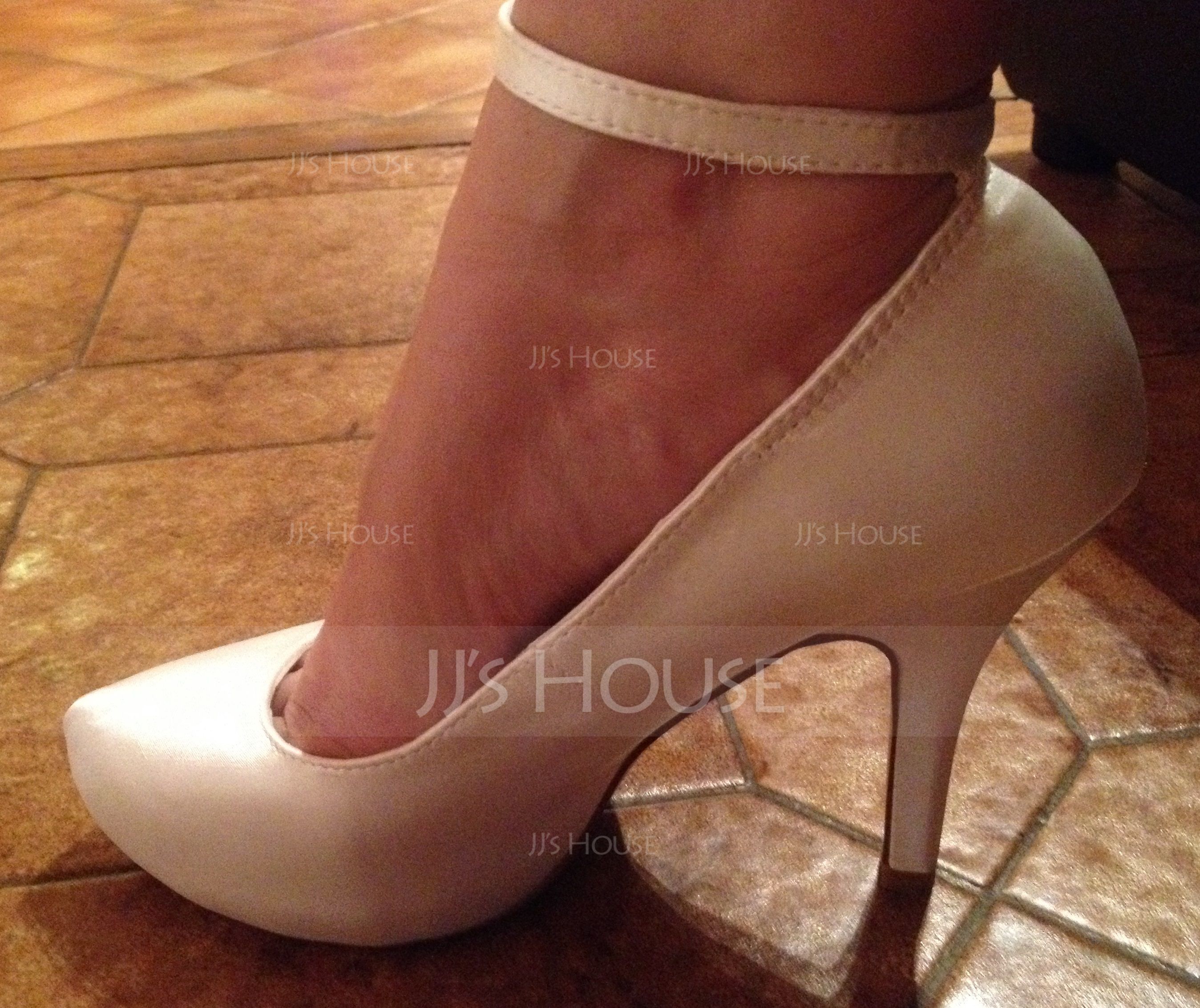 Pandora
2015-06-02 18:33:14
A very nice looking pair of wedding shoes . very high quality material and the color is just great.