Women Nylon/Tulle Netting 4 Tiers PLUS SIZE Petticoats
#67023
Product Reviews
Write a review
Marcela
2018-12-27 05:13:26
I bought the crynolyn for my Mrs Claus costume.... everyone loved the new look. It was long for my short for my 5'O size but it was very easy to cut wouthiut having to hem it. I love it!

carriecaitlinhill
2020-08-05 14:05:35
This inexpensive under skirt is really pretty! It was just as full or more full then the picture shows. You wouldn't have to put very many layers on the wedding dress itself because this will give it alot of fullness. Definitely worth the money!

tiffcalvert07
2017-03-02 10:10:55
This was just as I expected! Great quality and made my dress poufy like I wanted! I would recommend this to anyone!
luvhorses9900
2015-09-02 19:14:18
Just what I was looking for. I didn't want hoops. I chatted online and person was extremely helpful. I am very pleased with purchase and product!

trudysmith1984
2015-12-21 09:44:21
Just what I want goes great with the dress very fast delivery
robynjerry23
2016-04-28 07:51:42
Absolutely PERFECT for my wedding. I could not be happier with how this petticoat turned out. I'm a size 26 and this fit me perfectly.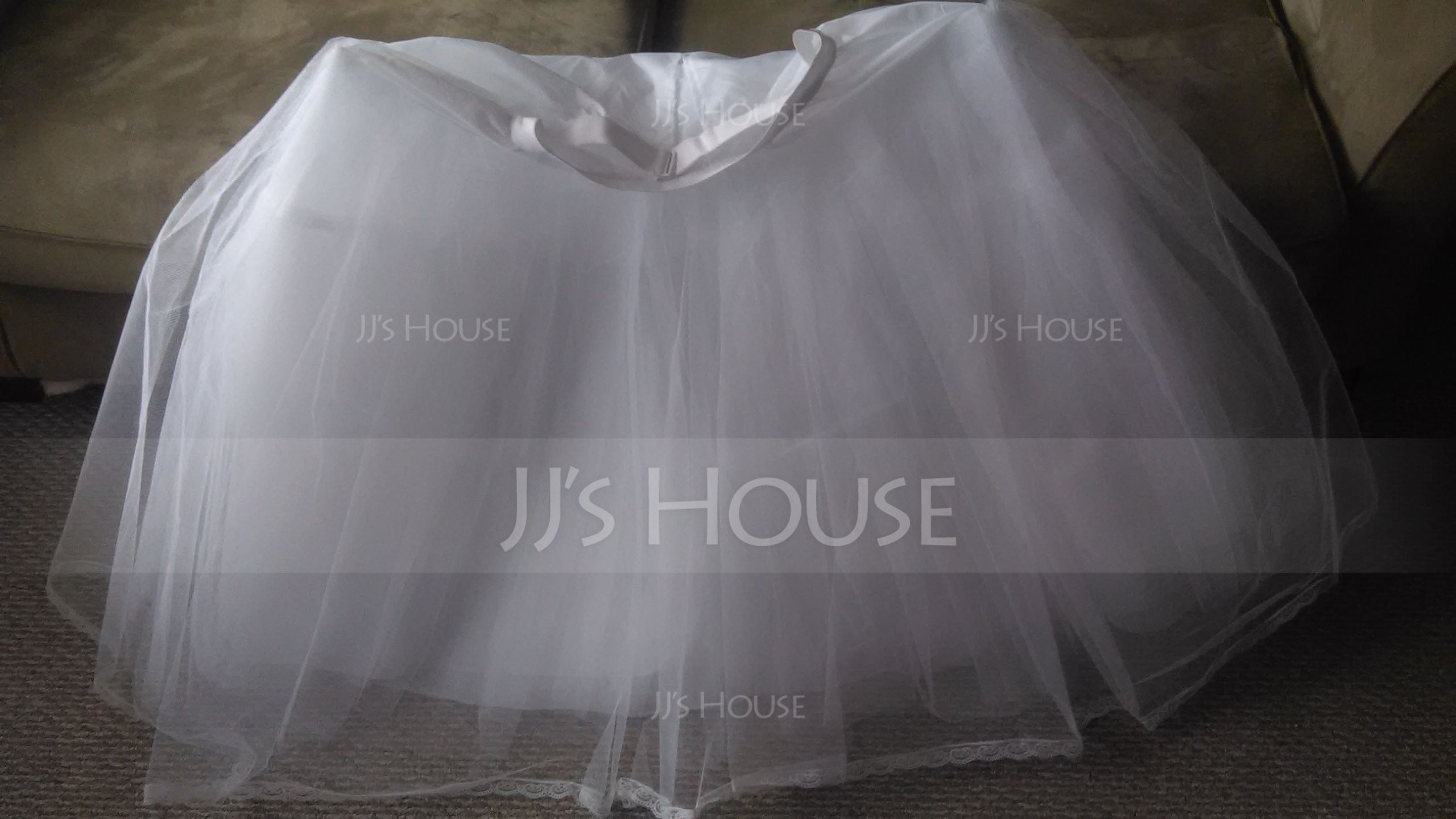 layla.180
2015-12-07 01:19:31
Great service and fantastic delivery
phelisha45
2016-02-06 05:00:27
Love the way it makes the dress flow
ShatteredPorcelain
2016-03-12 09:08:38
Very poofy. Just what I wanted!
micgross33
2016-07-17 08:00:08
This was the perfect puff I was looking for.