Two-tier Fingertip Bridal Veils With Beaded Edge
#35767
Product Reviews
Write a review
Natasha85
2019-07-06 15:46:43
I needed a veil without paying silly bridal shop prices, I came across this one and thought I'll try it for the value it costs. It's arrived and I am amazed, I have to say it's worth every penny and looks more expensive than it really is!! I can't wait to wear this on my wedding day - all in all I'm not disappointed, it's a fab item and matches my dress!!
abbragaillybarger
2016-10-29 06:26:38
This veil is beautiful! I was nervous about ordering one online without seeing what it looked like on first but I couldn't pass up the price! It got here within days and was just like the picture! I'm very happy with my purchase!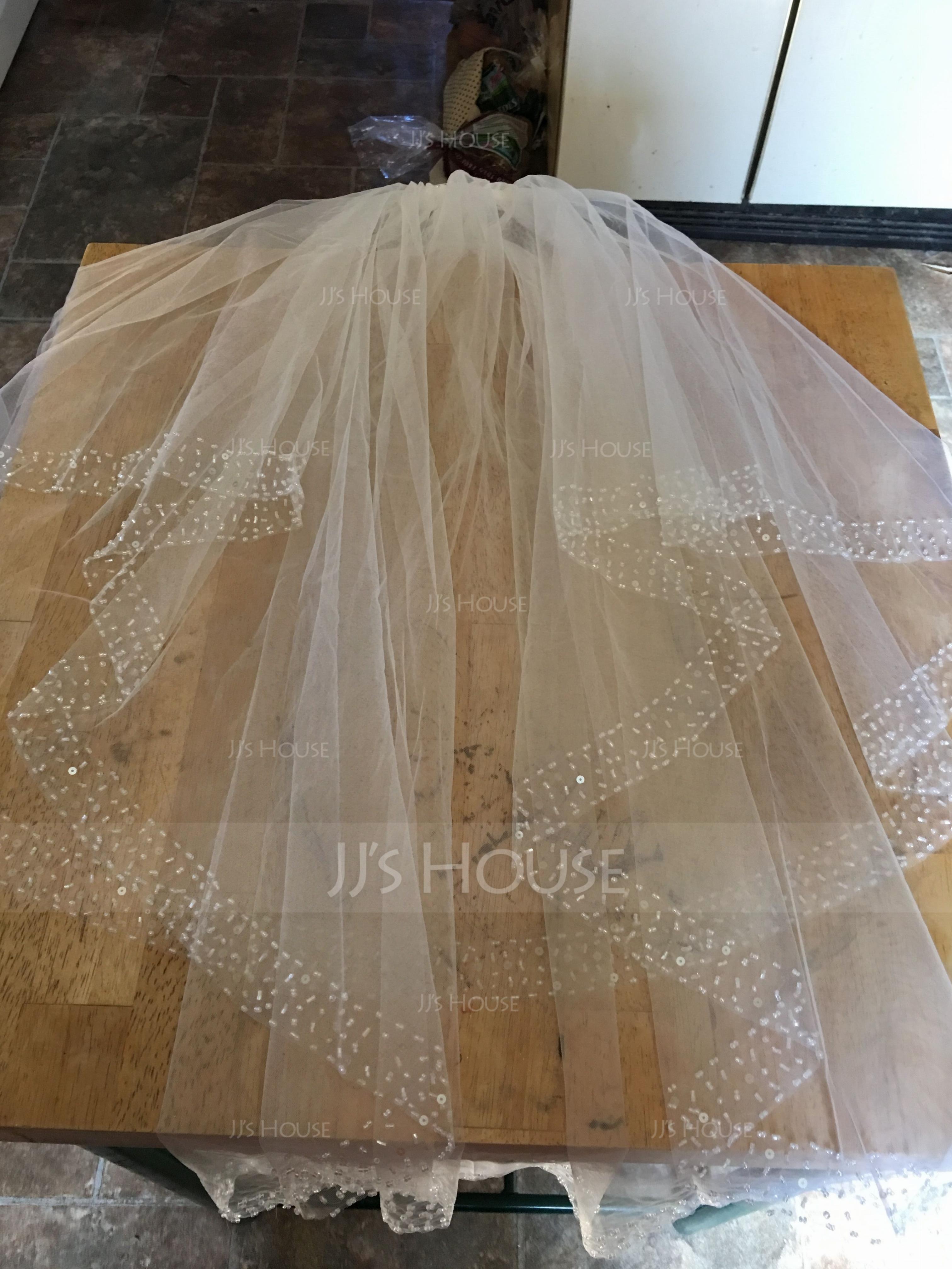 fran_jigstroud
2016-04-20 07:58:46
I received my veil, just perfect.
Thank you and your team for your assistance.
GREAT SERVICE

rthomas1577
2016-04-11 20:19:58
I received my veil. It's absolutely beautiful!!! great price and quality. I can't wait to wear it!!!
plhender
2016-01-08 12:50:38
Beautiful and great quality. Can't wait to wear it! Expedited shipping was also incredibly fast - I had it by the next week. Thanks!
Callies902000
2015-12-21 17:45:25
Absolutely beautiful for the price, worth every penny
mcgomez1998
2015-12-18 04:17:02
As described. Great customer service and prompt delivery.
Eliza Menjivar
2015-10-01 14:37:17
me encanto!!

buchi300
2014-12-02 07:09:54
Thanks so much, it's nice and you have a wonderful customer care centre