Two-tier Fingertip Bridal Veils With Beaded Edge
#35767
Product Reviews
Write a review
Aprily0114
2020-08-08 00:42:22
Love my veil!! I'm so happy with my purchase. The veil matched the crystals in my dress perfectly!!!

tonirene02
2020-04-24 16:45:17
This veil is beautiful for the price. It's good quality and the beading is so pretty. I just need to steam the fabric, and it'll be perfect. I bought some rhinestones that I'm going to add to it just for some extra bling. But the sequins and beading that come on it catch the light and sparkle as well.
Jennifer Quintero
2020-04-17 06:15:37
My veil is perfect and matched my dress. I am very pleased with my purchase.
rollisontamisha
2020-03-12 14:06:22
I love my view only thing is had one thing hang off other then that it's nice
Natasha85
2019-07-06 15:46:43
I needed a veil without paying silly bridal shop prices, I came across this one and thought I'll try it for the value it costs. It's arrived and I am amazed, I have to say it's worth every penny and looks more expensive than it really is!! I can't wait to wear this on my wedding day - all in all I'm not disappointed, it's a fab item and matches my dress!!
abbragaillybarger
2016-10-29 06:26:38
This veil is beautiful! I was nervous about ordering one online without seeing what it looked like on first but I couldn't pass up the price! It got here within days and was just like the picture! I'm very happy with my purchase!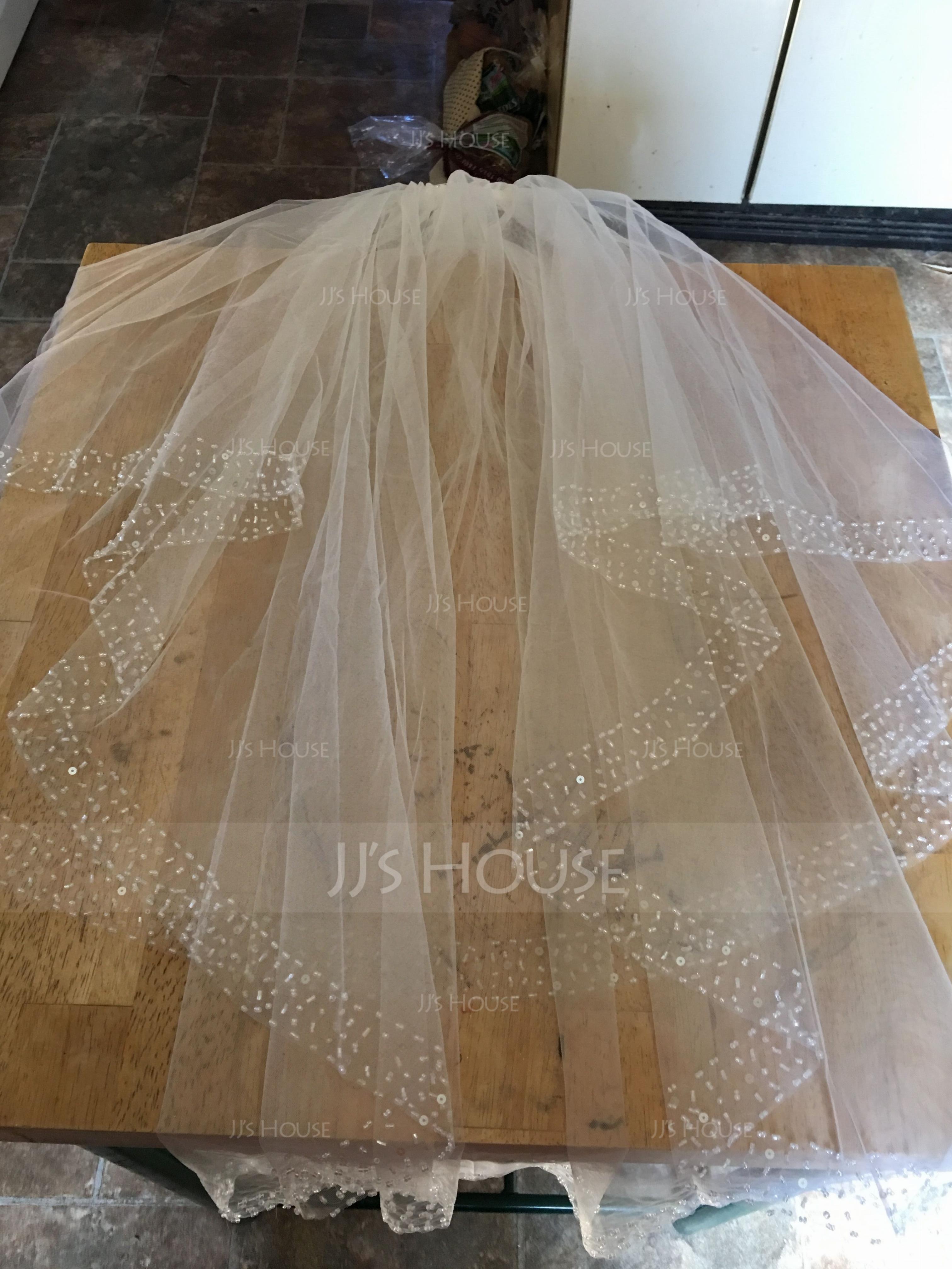 fran_jigstroud
2016-04-20 07:58:46
I received my veil, just perfect.
Thank you and your team for your assistance.
GREAT SERVICE

rthomas1577
2016-04-11 20:19:58
I received my veil. It's absolutely beautiful!!! great price and quality. I can't wait to wear it!!!
plhender
2016-01-08 12:50:38
Beautiful and great quality. Can't wait to wear it! Expedited shipping was also incredibly fast - I had it by the next week. Thanks!
Callies902000
2015-12-21 17:45:25
Absolutely beautiful for the price, worth every penny