Out of Stock
Trumpet/Mermaid Sweetheart Sweep Train Chiffon Prom Dresses With Ruffle Beading Split Front
#5251
Product Reviews
Write a review
manda_estrada
2018-11-13 15:23:06
Probably my favorite dress ever ordered! This was so gorgeous and figure flattering. If you're thinking of getting this dress, go for it- you won't regret it!

Merry
2018-07-31 23:31:38
I bought this dress in Lilac for my Year 12 formal 5 years ago. I got custom sizing and it was absolutely perfect. I had it shortened because I'm only 5'2 but other than that, perfection. So impressed with the quality and I've worn the dress to multiple parties and events since. Compliments every time.
Planning on ordering another dress from this site for an upcoming ball.

Glenys Cornelio
2017-09-04 19:39:33
This dress look spectacular on me....i just LOVE IT!!!!
kristinweinman6
2016-04-17 11:04:22
Hot but also elegant, and absolutely beautiful! I did custom fit and the dress couldn't fit better. Definitely looking forward to prom! Highly recommend this site for dress shopping!

Amazing dress I bought few months ago I just forgot to post my dress so so classy worth it 100% not cheap at all
I'm gonna purchase my next dress next month
Love you guys you are just amazing
Colleen
2015-12-03 18:08:59
great fit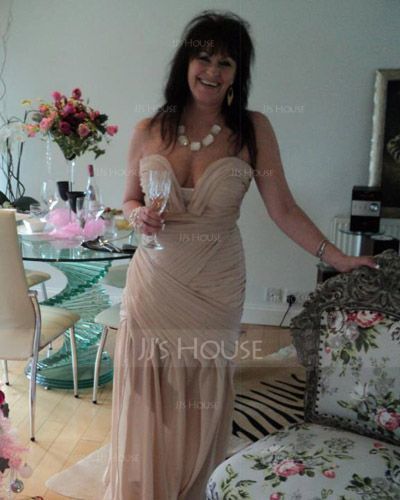 sonia_haderbache
2015-08-12 15:52:51
ok girl!!!

I won't lie to you this dress it's just AMAZING i was super worried should I order or not, i really didn't know at all then i was ok let's try even for once and BOUUUMM OMG this dress the fabric everything looks amazing i spend so much money with a french designer during many years and trust me i wont do it anymore, i wont' stop ordering to JJ'S House trust me i'm going post few pics that's help a lot girls to see on normal people lol!!!

buy your futur dress!!!!!!!NOWWWWWWW
Naomea Caville
2015-08-08 21:09:39
I wore this dress to my Michelle Bridges finale after losing 21kg! I felt amazing in this amazing dress!

Ashley
2015-01-28 18:55:31
I ordered this in blue and it was absolutely stunning. I took the beads off and had to sew up the split because I'm less "full" in the front, but otherwise it was PERFECT! Probably one of my favorite dresses I've ever owned!
manda_estrada
2014-12-14 20:06:18
Loved this dress! It was my second year ordering from JJs house and they were exceptional once again :) The dress was gorgeous and fit great! I went with custom sizing and it was the best fitting dress I've ever received. Just beautiful!