Empire Sweetheart Sweep Train Chiffon Wedding Dress With Ruffle Beading
#4156
Product Reviews
Write a review
Surprise
2020-04-22 05:34:08
Superbe robe, de très belle qualité, elle est tout aussi bien qu'une robe de boutique spécialisée... acheté car bébé surprise pendant les préparatifs du mariage et pas du tout déçu. J'étais enceinte de 6mois et demi et malgré tout j'étais une belle mariée avec une vraie robe de mariée.


Margo DeLoach Haynes
2019-10-17 12:19:57
I absolutely LOVE my dress. I could not have been happier with my dress or my experience with the company. I definitely recommend this company.
Lori Felver
2019-08-17 15:24:14
Our wedding was on july 24 2019 , we had a sunset wedding . My dress was fitted too my size and was gorgeous i couldnt been happier. I highly recommend jj house.

k.horn49127
2019-05-27 08:23:42
So I ordered my dress in March gave custom measurements went back and forth had some little issues but never once did they blow me off they assured me all would be taken care of. And guess what! My dress came today and it's amazing! Because of my own weight loss I will have to have it altered but I am happy!
ncky318
2019-04-09 02:06:31
Fantastic service true to size beautiful dress so happy
jesscuzzucrea
2019-03-17 01:43:33

Super quality! Article received in time and really not disappointed, it is perfect!
Deb serv
2018-06-28 03:53:32
Troppo troppo bello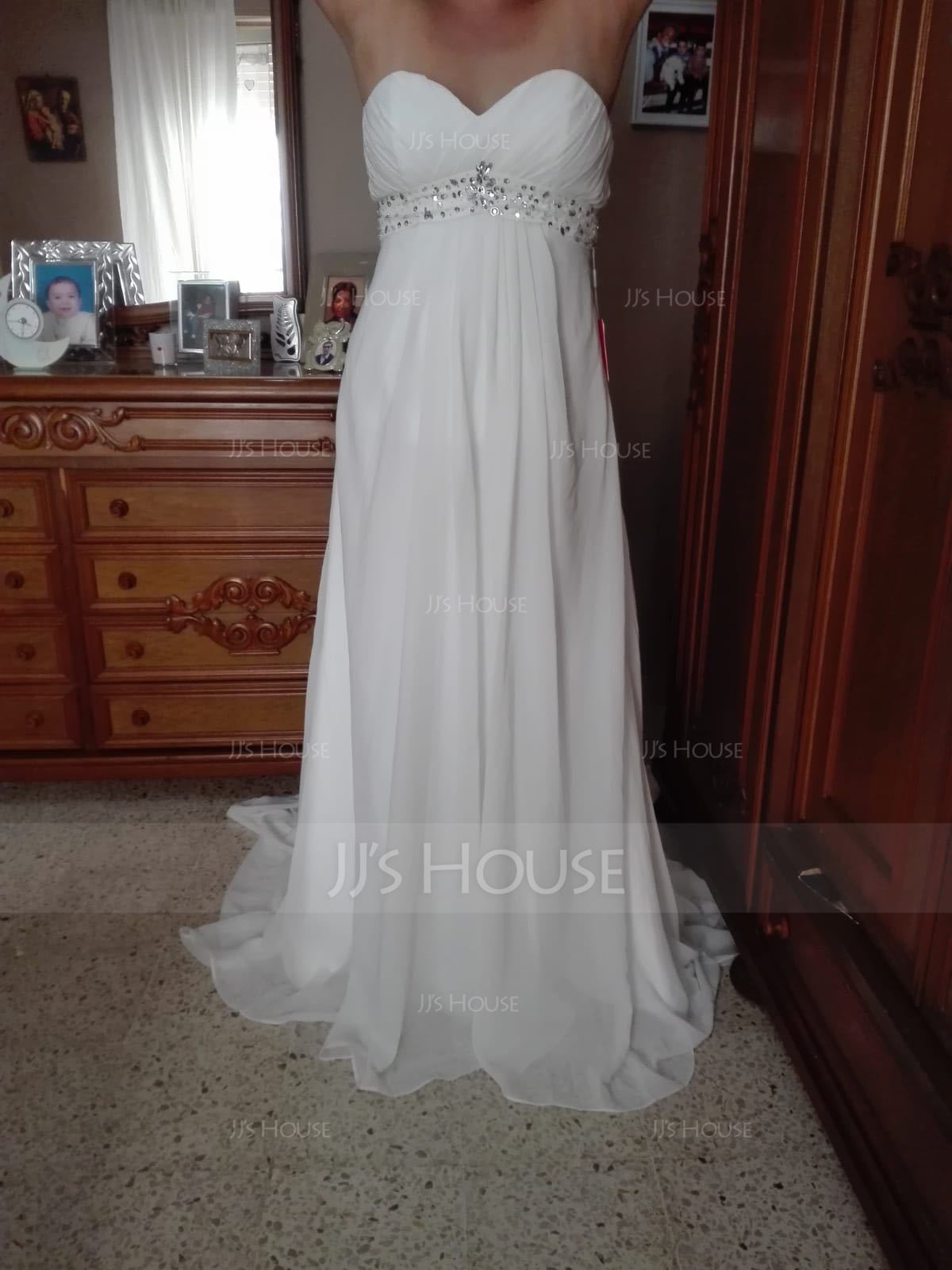 Kristy
2018-05-04 17:27:32
The dress was made to fit me, fits great and is great quality! I'm super happy with my purchase!! Was even delivered early!!
jennifer.ortiz.084
2018-03-08 11:05:48
rj_squires24
2018-02-07 01:59:48
I love love love my dress!! Thank you so much! Custom made to my size and it was perfect :D can't wait to wear it in 30 sleeps :)