Empire Strapless Floor-Length Chiffon Bridesmaid Dress With Pleated
#961
Product Reviews
Write a review
Sue Ellen Ikens
2018-05-08 15:20:21
Chiffon JR Bridesmaid dress is beautiful and arrived quickly. I recommend custom sizing. Great value.
debra2001
2018-05-08 09:19:48
It was really good and arrived quickly I definitely recommend this site
platerotc
2018-03-24 10:23:44
platerotc
2018-03-24 10:23:35
Thank you so much. My bridesmaids look great! It came a bit earlier than expected. That was incredible. Thank you very much!!
Gaynorwood6
2017-12-27 23:04:49
Perfect beautiful and well made its the first time I have ordered made to measure clothes of the net I was a bit scared but I had no need to be the
April Williams
2017-03-06 22:32:45
Omg this dress is just beautiful ... I was so scared to order online as I had been burnt once but so glad I did this dress is simply stunning
We had it custom made and now ordering all other dress thank you JJs house
Amanda Michelle Binford
2016-07-24 11:15:42
The color is beautiful and the dress is well made and flattering on any body type.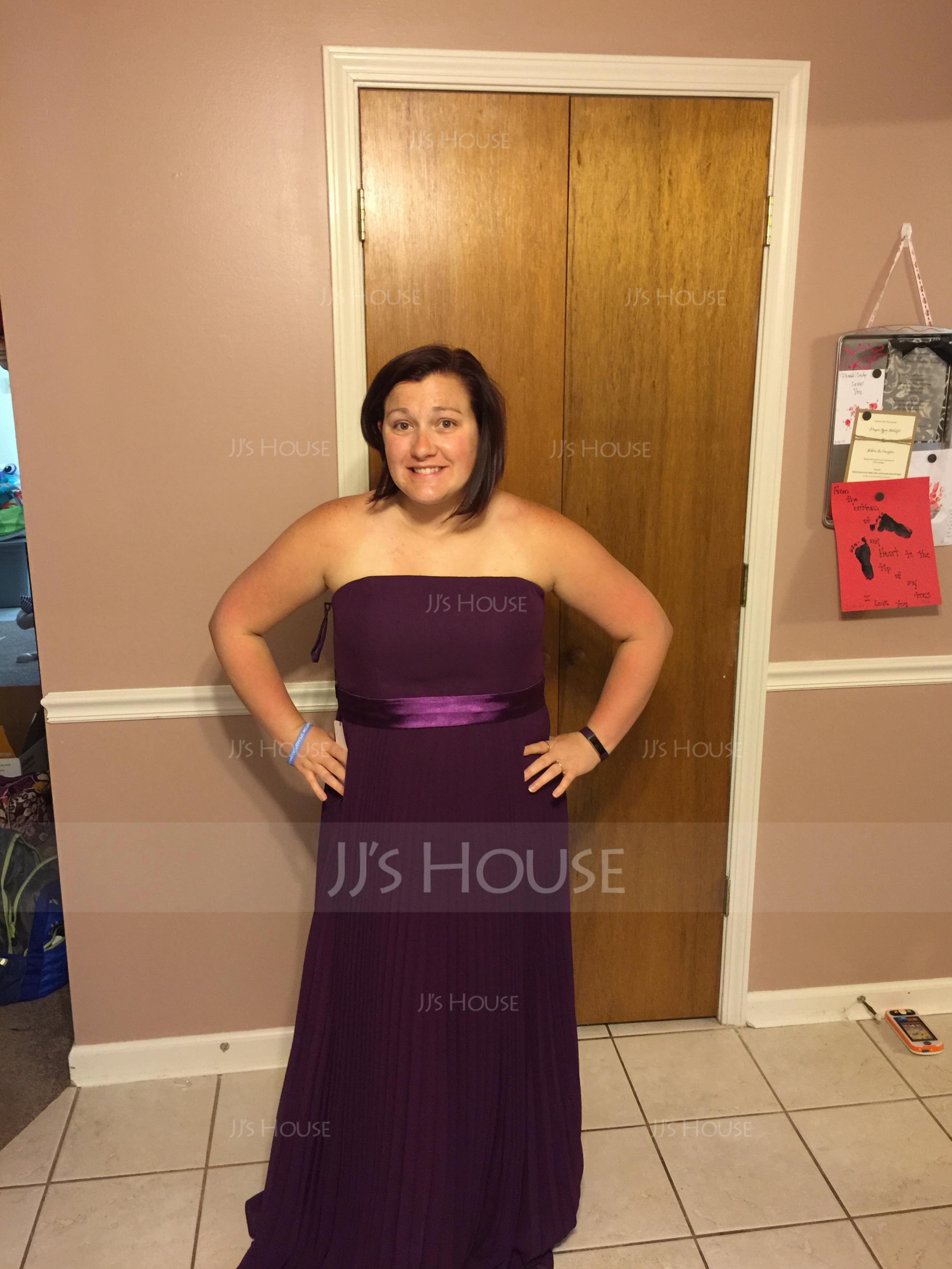 delhumphreys
2015-09-15 03:42:03
Hi Just want to thank you so so much for making this the easiest process of my wedding so far! Dresses are amazing the quality is beautiful and great for the price, honestly cannot fault them in any way. Thank you once again xx
jennyhall_1
2014-09-30 13:24:21
The dress is beautiful and so well made. The lining is expertly made and the finish is excellent. Very impressed with the extra details such as loops inside for a bra to go through so that it won't move under the dress and show at the back. Avoids any fidgeting with a strapless dress!
Really impressed. Thank you. Will be ordering 6 more for my bridesmaid dresses now that I know how good the quality is.
I did have to pay £20 in taxes when they arrived but am now not bothered by this as I'm so pleased with them!
sthngrl
2014-09-22 10:55:56
The delivery was quick and on time. I upgraded to 3-6 days. I received just that. The dress looks exactly like the picture online. I ordered custom sizing and the fit is great! I will recommend this company to anyone involved in a wedding party.