Ball-Gown Strapless Tea-Length Tulle Wedding Dress With Lace Sash Beading Bow(s)
#11609
Product Reviews
Write a review
Letty Ticia
2019-08-24 21:23:46
Perfect sizing (true size 8 NZ)

Ordered mine with red shash as i am having a rockabilly style wedding! :)
tracy
2019-05-17 15:15:59
Beautiful dress..zipper was broken when received but was able to get it fixed by a tailor..normal sizing was running small for USA sizes but I took my measurements and ordered accordingly

Amy Elizabeth Cole
2019-02-25 14:08:30
Absolutely loved this dress! It fit like a glove and I just ordered from the measurements provided. I will be ordering again from JJ's House! I felt like a princess.

k.mielnik
2018-11-13 03:56:42
Amy Olson
2018-09-09 16:50:42
Just as beautiful as I'd hoped! Gorgeous sash!

helenechristine44
2018-04-22 04:57:49
Beautiful dress that is a very nice effect.well carved, custom.i took pale pink and black belt.Really pleased with the result!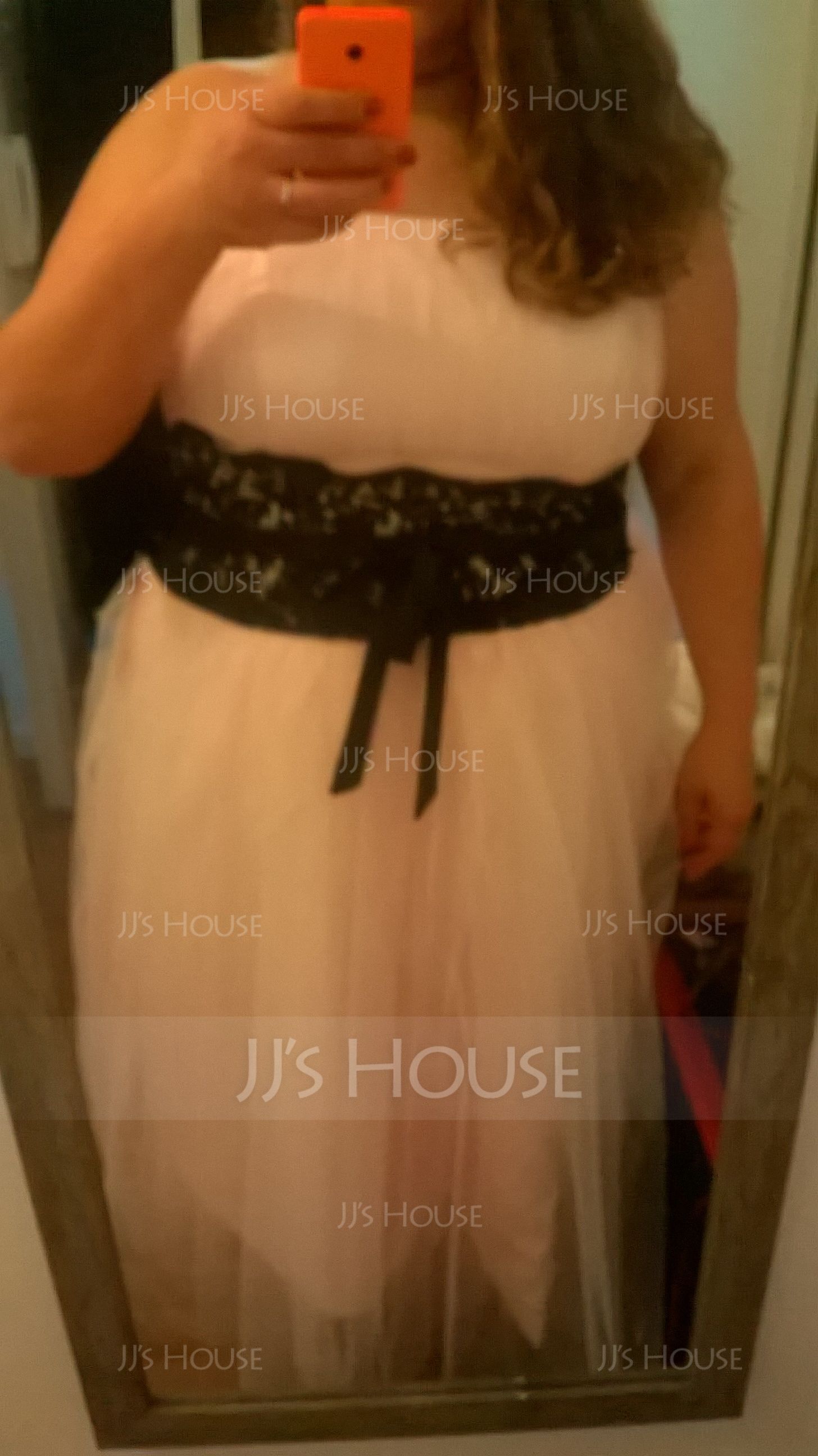 Sammie Jo
2018-04-04 15:28:56
Gorgeous dress. Very well made. Super excited for my man to see me in it in a couple of months. Custom sizing also fit me perfectly.
Cariito Nicholls
2017-08-27 21:07:34
This dress is amazing. I recommend jjshouse 100%

lemoine.severine
2017-07-26 06:55:59
My dress is superb, I am happy to have it tailor-made, the designers have worked really well: BRAVO !!!!!
Small flat on the after-sales service that took 8 days to answer my questions instead of a working day ...
Special dedication to FAIROUZ LIVE CHAT service that really helped me and especially reassure me.
I'm ready for the big day !!!!!!!!!!!!!
I will send you a picture of the dress worn on the day J: PATIENCE !!!!
Tara.Kastelhun
2017-07-08 00:54:08
I ordered this dress for my wedding next month. It only took at 2 weeks to get my house and when I tried it on it looked so beautiful!