Ball Gown Floor-length Flower Girl Dress - Organza/Satin Sleeveless Scoop Neck With Ruffles/Sash
#5799
Product Reviews
Write a review
Carol Sergio Klepser
2019-09-04 09:10:30
Great quality and great customer service
leefamily0529
2018-06-01 05:12:33
I ordered this dress and received it in 3 weeks with custom measurements. The dress fit great. We Noticed that on this website, often times the review pictures of dresses are way to big on the girls, but the parents will still say the dress fits so I took custom measurements and it arrived beautifully. My daughter was comfortable and the dress was well constructed.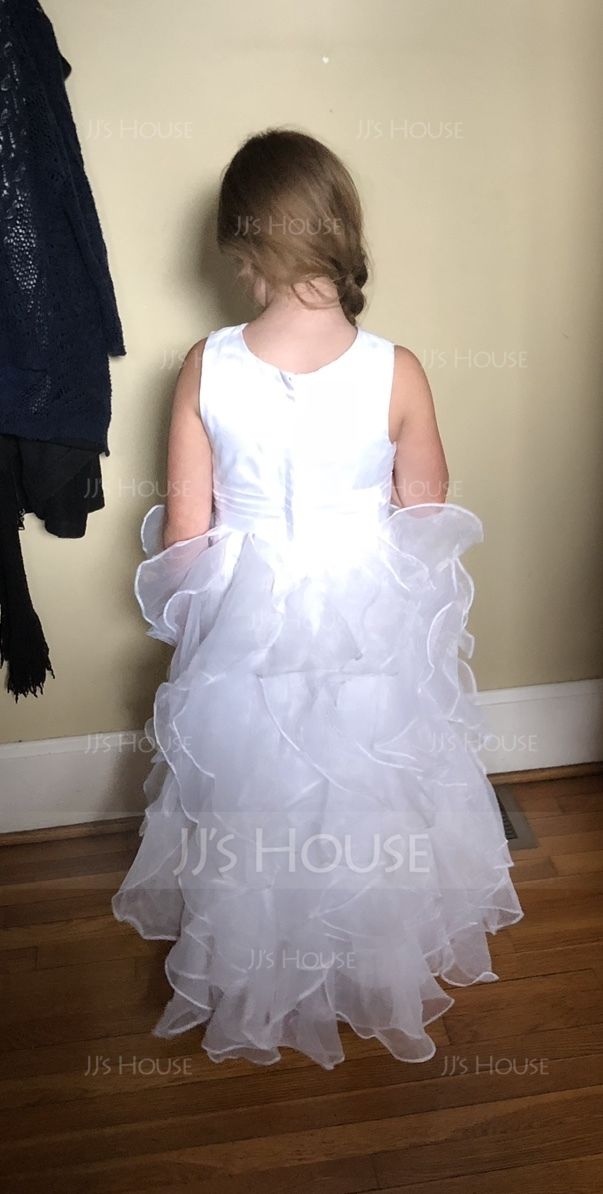 shapiro_jd
2017-04-01 17:22:55
This dress is the PERFECT flower-girl dress for a summer wedding! It is exactly as described, impeccably made, and absolutely adorable. The fact that I could select a custom-color for the sash made it all the more perfect for my wedding.

jenn-madron
2017-02-04 12:11:18
Suzy a great dress. Love it
jenn-madron
2017-02-04 12:10:23
Such an amazing dress on my beautiful flower girls. Great material. Was d efinitky thick and full.
Love it
Roxana.deleon13
2016-10-04 20:07:44
Love it !!!! My daughter looks adorable with this dress. The material is a very good quality
TheMcMullans48
2016-09-24 15:11:44
I ordered this dress for my flower girls and it is GORGEOUS!!! This dress exceeded my expectations. I would highly recommend this dress to any bride looking for a flower girl dress. Thank you JJ's House.

bobenriethj
2016-05-03 19:43:04
Beautiful and matched the brides dress perfect
nikkidewberry1
2016-03-24 20:25:46
Item was as described. The picture doesn't do it justice. Absolutely gorgeous dress. A little long on my daughter but i got her some heels so i wouldn't have to get it altered. She loves it.
Jayne taun
2013-08-29 01:17:17
I ordered this dress, in ivory and champagne as shown, for my beautiful little flower girl - it's absolutely stunning.
The photograph does not do this dress justice, it's just gorgeous !