Out of Stock
A-Line Square Neckline Asymmetrical Chiffon Wedding Dress With Lace Beading Cascading Ruffles
#12184
Product Reviews
Write a review
Cherstorm
2017-02-04 15:10:59
This dress was fantastic! I used the custom option and it was a perfect fit. The top part of this two piece was so elegant and far more spectacular than the online pictures. The fabric for the skirt heavy and fell well. I was concerned about the quality. The quality was very good. My wedding was small with several family members. In September we'll have a large reception for friends and family. I plan to order another dress for that event.
susanellison2
2016-05-27 01:40:04
Absolutely love it , cant wait to wear it :) thankyou
louise.jacobs
2015-05-28 15:24:56
Very pleased with this dress and the quality!
sharondavies19611
2014-12-28 17:25:11
Hi, just received my Wedding Dress by courier. It was everthing i imagined. Very well made & just as described in the photo's. I had mine custom made & i was very anxious about the fit, but i need not have worried. It fits perfectly. I was kept re-assured by the friendly staff at all times & even received a phone call when i seemed unsure of the fit. I am so happy i found a great fashion house sush as JJS HOUSE,on line. I also bought custom made shoes & other accessories which i am more than happy with. Thankyou for such great service. Will defineately shop here again.
1davetania
2014-11-07 19:07:42
THANK YOU so much for my beautiful Wedding Dress. The top just sparkles and I felt a million dollars at my Wedding, the material is so soft in the skirt as well, truly a beautiful dress. I brought a Standard size dress not a custom fit and it fit perfectly. I was weary when it arrived in the small box as I brought 6 other items for my Wedding and was surprised that it all fitted in the parcel, I can understand now the price of such quick postage.

I would recommend JJS House to anyone who wishes to but any kind of Beautiful dress not just a Wedding Dress.

Also the choice and price of the accessories is fantastic range as well, I have been back since and brought more shoes, I just love your range.

Again THANK YOU.
A truly happy customer.
elisabeth.josefsen
2014-06-17 11:31:53
I was a bit nervous about buying a wedding dress on the Internet, but thanks to JJ´s House, there was no need to be. I bought the dress using the option "custom measurements" and the dress fit perfectly except that it was a little big around the shoulder area. I had it modified at a tailor in Norway (where I live) and it did not cost me much extra.

So many people complimented me on the dress and said it looked beautiful, and I felt beautiful too :)

A really great bonus for me was how comfortable the dress was, something I had not anticipated at all.

I was happy, the onlookers were in awe and the day was beautiful!

Thank you to JJ´s House!!!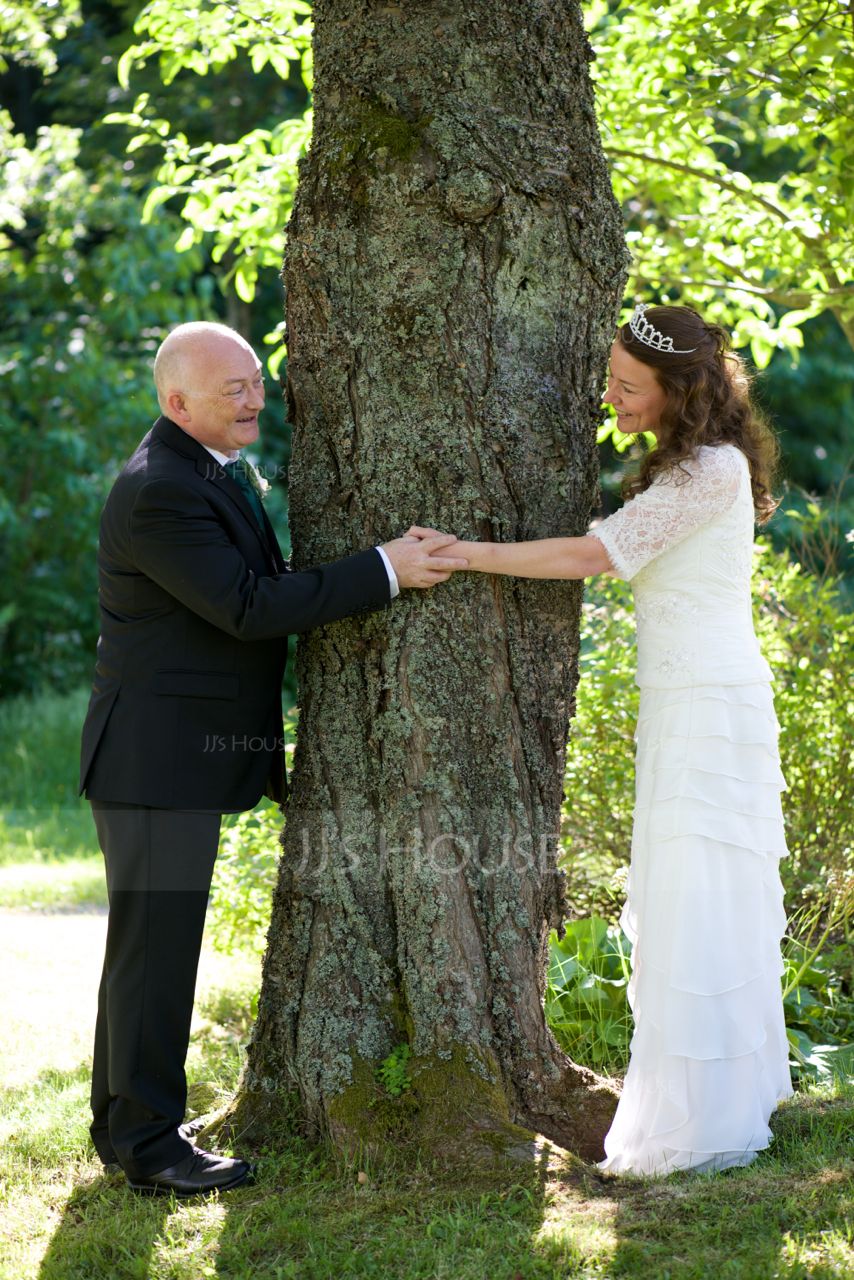 linda taylor
2013-07-21 11:38:24
I was very apprehensive ordering my dress online. When it arrived in a box no bigger than a shoe box, I was very afraid. No need...the dress is stunning! The picture on the website doesnt do it justice. I am so pleased. There are a few wee loose threads and some of the sequins will need secured but it is beautiful! Thank you sooo much. Any queries I had were dealt with quickly and efficiently. There was a request from the courier for money that I found a bit suspicious but that was unfounded. This was to cover tax imposed by the british government. Excellent site, great service, amazing prices.....stunning dresses!
Gemma
2013-06-15 01:21:30
i am rather slim and you advised me to choose custom size and you did have made the right dress for me and this style is very sketchy, my husband and i love simple things , ruffle tiers really beautiful for the dress
Elena Rivera
2013-06-13 12:49:58
hIs the first time I intend to buy something throug internet, so Please, I would like to know if these is a two pirces dress and if you have a size 12 in stock, chipping charges and time to receive the merchandise. Help me please my wedding date is November 16, 2013 and I like this dress too much. I would like to buy it. Thank you very, very much.
Irene
2013-06-01 02:17:09
I choose for a business evening party for its simple and classic design. The underskirt is elgant. We communicate through emails for everything I need to know. Nice service from you guys.