Out of Stock
A-Line Scoop Neck Knee-Length Tulle Lace Cocktail Dress With Beading Sequins
#91221
Product Reviews
Write a review
I wasn't sure when I ordered this dress for my daughter but when it arrived a was pleasantly surprised. It is a lovely colour (dusty rose) and a perfect fit. Very happy with the purchase
zasiak
2018-07-16 01:39:54
Jestem zakochana w tej sukience.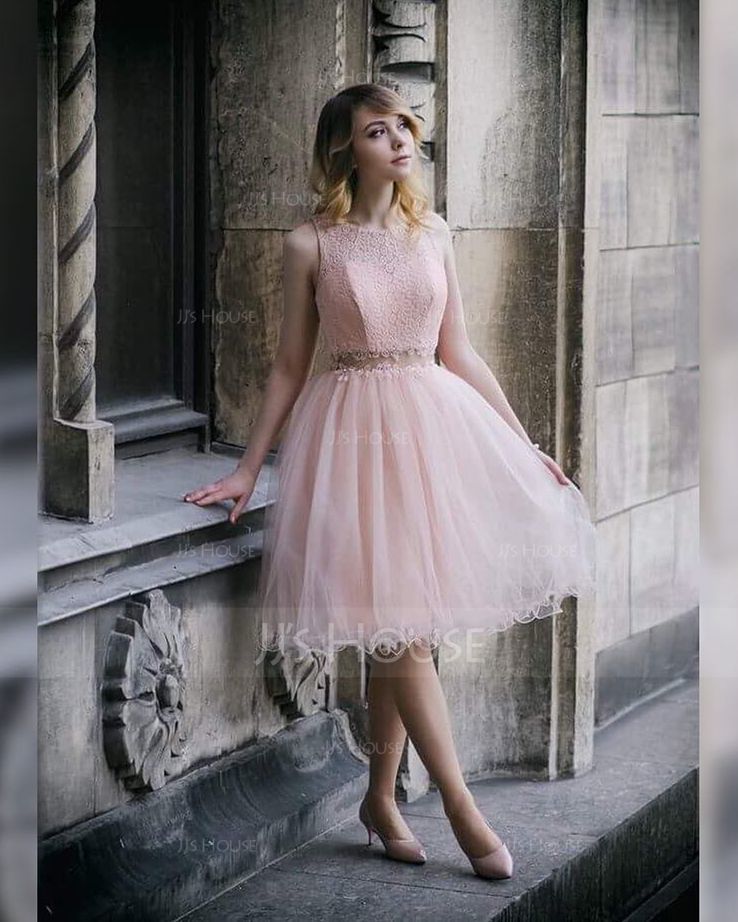 agata_b1
2017-08-22 08:29:01
The dress is really beautiful and of good quality. At first I had doubts if I should buy a dress from the States without trying it on but I took this risk and the size (34) was perfect. Overseas delivery went quickly as well, even though I didn't choose the quicker option.

turpinalexa
2017-06-29 08:45:43
Magnifique. Elle est exactement comme sur l'image. Je ne suis pas dessus de la couleur que j'ai choisi.
En tulle en vrai

ceestave
2016-12-29 08:27:06
I love this dress, it fits perfectly!!!
SelenaBeekman
2016-07-28 04:28:01
I love the lace part very much. The dress is of good quality. It is exactly what I am looking for. Thanks a lot!